Giving Our Community Values Voice
Woodinville is a wonderful place to live. I am excited to spend the next four months interacting with the community and listening to Woodinville's citizens. While change in a community over time is inevitable, my focus is ensuring change for the better.
A community needs strong stewards who share their common values to create a consistently better future for our children.
The issues that I present here are but a few of the challenges and opportunities that we will face together as a city. I believe that I have the experience and commitment necessary to forge solutions as a council member. I am excited to explore these issues over the course of the campaign. To learn more, explore my categories on the left.
Urban Growth: "Growing Our Community Wisely"
Understanding the dynamic role that urban growth plays on the success of a community, James is committed to preserving the right blend of rural and urban areas for the smart growth of Woodinville now and into the future. This includes the proper implementation of preservation efforts, zoning conditions, land use opportunities and environmental protections.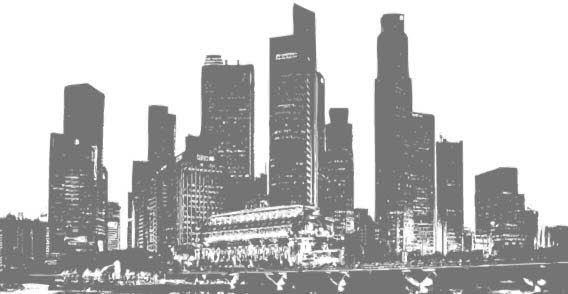 "As someone who has lived in the Sammamish Valley for nearly 30 years, I value the unique blend of pristine views, open space, and density that promotes a small-town feel and has attracted so many to this community. With the right mix of urban growth and rural preservation, we can keep that small-town rural beauty while targeting vibrant growth through small business in our downtown core."
Education: "Championing Our Public Schools"
Having gone to school since in Woodinville since second grade, James knows first-hand the important role that our schools play in the lives of our children and the value they bring to the community. In the long run, strong schools mean an educated workforce and fostering the entrepreneurial spirit that supports both our small business community and creates 21st century jobs needed to keep our economy going.

"Education is often called the 'silver bullet', the solve-everything solution. I strongly believe that education can and does make a difference in the lives of our children, their families and the communities in which they live. It is important to me that Woodinville be a community that has a strong network of schools - from Pre-K through College - that offers options to those who call this place home."
Transportation: "Keeping Commuters Moving"
Access is the life-blood of our community, for residents, small businesses and tourism success. It is important that transportation decisions made at all levels of government focus on promoting reasonable communting as an essential component of our city's success.

"As a commuter, I understand the value in both public transit options and regional transportation infrastructure that support a healthy quality of life and makes this community an attractive option to the many regional company's employees who call Woodinville home. I am committed to advocating for options and infrastructure that support commuters access to our community."
Fiscal Responsibility: "Holding Government Accountable"
As a small business owner, one knows that revenue is the life-blood of success in any organization, and public run communities are no different. While I support the utilization of tools such as levies, bonds and public development authorities to raise revenue in support of critical infrastructure, I also believe that taxpayers should not be the first and only solution for all budget stabilization methods.

"Ensuring that communities have the resources to support the work we, as constituents, ask of them is paramount, but balancing that goal with the knowledge that no one source of revenue should be relied on generates my support for strong public-private partnerships to address community need."
Economic Justice: "Helping Neighbors, Keeping Community"
To know that there are those among us who utilize social service programs as an important resource often as the last resort, encourages a sense of shared commitment to our neighbors. Protecting these resources as a social safety net is important to the quality of life in our community. Continuing to rely on our public, private, and religious organizations to drive these efforts brings all the players to the table to ensure there are not holes in our safety net and that those in need are accessing the resources available.

"I believe, strongly, that social safety net programs are important to the quality of life in our communities and that ensuring that constituents are connected to existing programs and resources is critical. Continuing to promote collaborative relationships between public, private and religious organizations helps keep the fabric of our social safety net intact."
Environmental Protection: "Protecting Our Open Spaces"
Environmental protection and preservation can be and is directly impacted by jurisdictions from city councils all the way to the federal level through growth management tactics in the form of zoning, permitting and contracting. As a City Councilman, it is important to keep that in mind and determine what kind of community we want for ourselves, our children and our grandchildren and fight to ensure that is the community we get and keep.

"As someone who has lived in the Sammamish Valley for nearly 30 years, I value the unique blend of pristine views, open space, and density that promotes a small-town feel and has attracted so many to this community. With the right mix of urban growth and rural preservation, we can keep that small-town rural beauty while targeting vibrant growth through small business in our downtown core."